Fire Roasted Chili Infused Olive Oil
Fire Roasted Chili Infused Olive Oil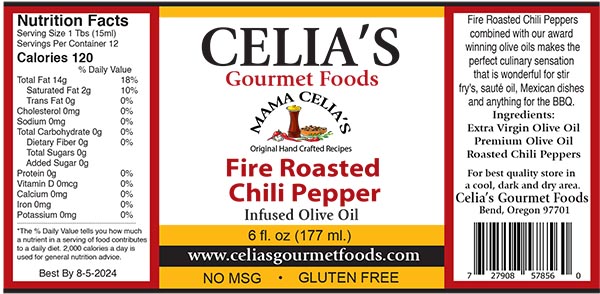 Fire Roasted Chili Peppers combined with our award winning olive oils makes the perfect culinary sensation that is wonderful for stir fry's, sauté oil, Mexican dishes and anything for the BBQ.
6oz Bottles: $15.00 each, 4+ Bottles $14.25 each
12oz Bottles: $23.00 each, 4+ Bottles $22.25 each
Quantity Pricing is reflected in your shopping cart and at checkout.
User Reviews For Fire Roasted Chili Infused Olive Oil
No Reviews...Click the 'Add Review' tab to be the first one to review this item!