Vanilla White Balsamic Vinegar
Vanilla White Balsamic Vinegar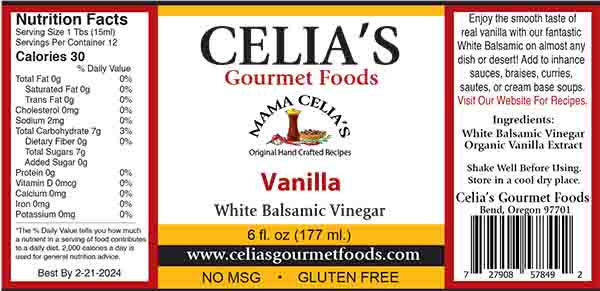 Enjoy the smooth taste of real vanilla with our fantastic White Balsamic on almost any dish or desert! Add to inhance sauces, braises, curries, sautes, or cream base soups. Fantastic on fruits, berries, vegetables, cakes and your favorite beverages. Substitute this fantastic balsamic in all your recipes that call for Vanilla Extract for an added burst of flavor!!!


6oz Bottles: $15.00 each, 4+ Bottles $14.25 each
12oz Bottles: $23.00 each, 4+ Bottles $22.25 each
Quantity Pricing is reflected in your shopping cart and at checkout.