Grapefruit White Balsamic Vinegar
Grapefruit White Balsamic Vinegar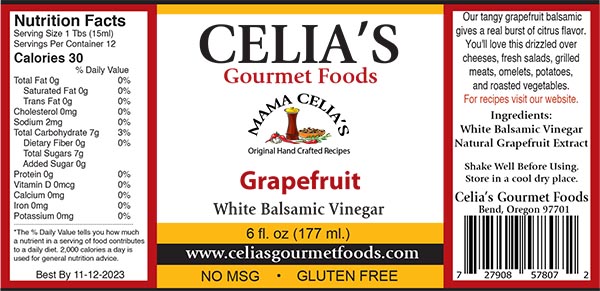 Our tangy Grapefruit White Balsamic gives a real burst of citrus flavor. You'll love this drizzled over cheeses, fresh salads, grilled meats, omelets, potatoes, and roasted vegetables. Makes all green salads come alive with fantastic flavor!
6oz Bottles: $15.00 each, 4+ Bottles $14.25 each
12oz Bottles: $23.00 each, 4+ Bottles $22.25 each
Quantity Pricing is reflected in your shopping cart and at checkout.