Garlic Dark Balsamic Vinegar
Garlic Dark Balsamic Vinegar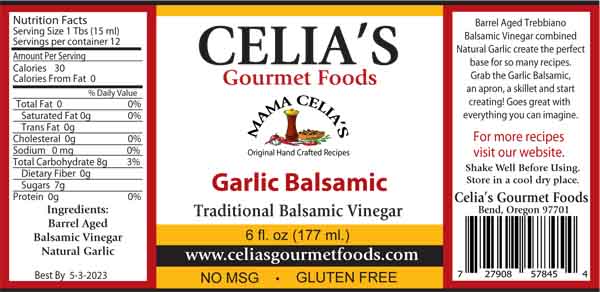 Barrel Aged Trebbiano Balsamic Vinegar combined with Natural Garlic creates the perfect base for so many recipes. Grab the Garlic Balsamic, an apron, a skillet and start creating! Goes great with everything you can imagine.

6oz Bottles: $15.00 each, 4+ Bottles $14.25 each
12oz Bottles: $23.00 each, 4+ Bottles $22.25 each
Quantity Pricing is reflected in your shopping cart and at checkout.
User Reviews For Garlic Dark Balsamic Vinegar
No Reviews...Click the 'Add Review' tab to be the first one to review this item!