Spanish Hojiblanca Extra Virgin Olive Oil
Spanish Hojiblanca Extra Virgin Olive Oil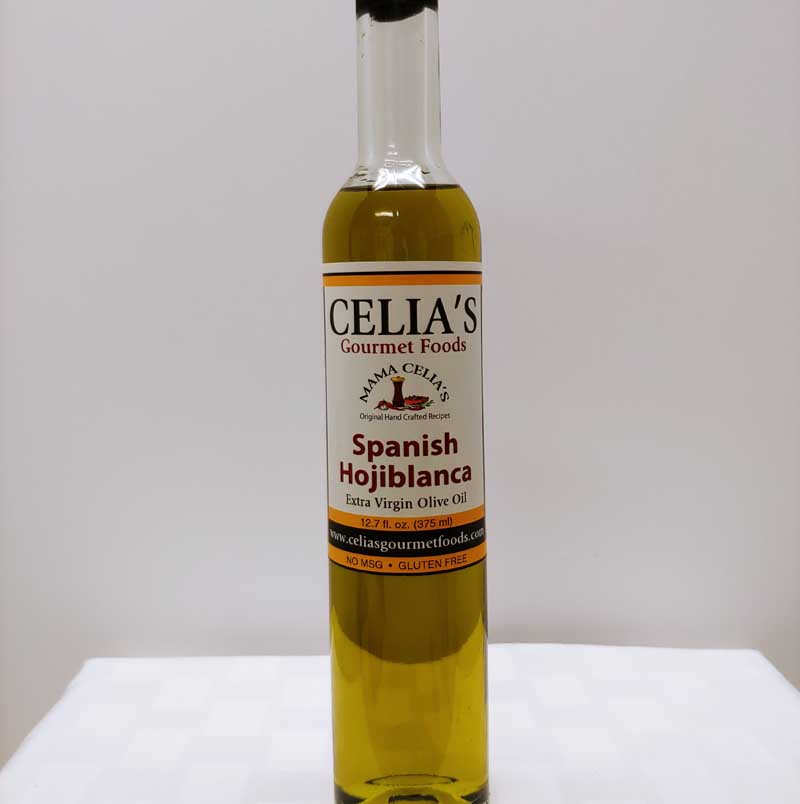 Spain is synonymous with olive trees. Reliable references to cultivars date from the 15th century, and those cultivar names are the same as those used today in the same areas. The Spanish Hojiblanca is a hardy olive that ripens late in the harvest season. Rich in vegetable notes with a hint of artichokes, aroma is fresh and lively. A long finish on the palate with a slight peppery finish. The flavor works well with citrus and fresh melons. For an appetizer that everyone will remember, pair a fresh mozarella with Italian style deli meats by hand rolling them together, then garnish with Hojiblanca Extra Virgin Olive oil. Hopefully there will be some left for your guest!
12oz Bottles: $23.00 each, 4+ Bottles $22.75 each
Quantity Pricing is reflected in your shopping cart and at checkout.