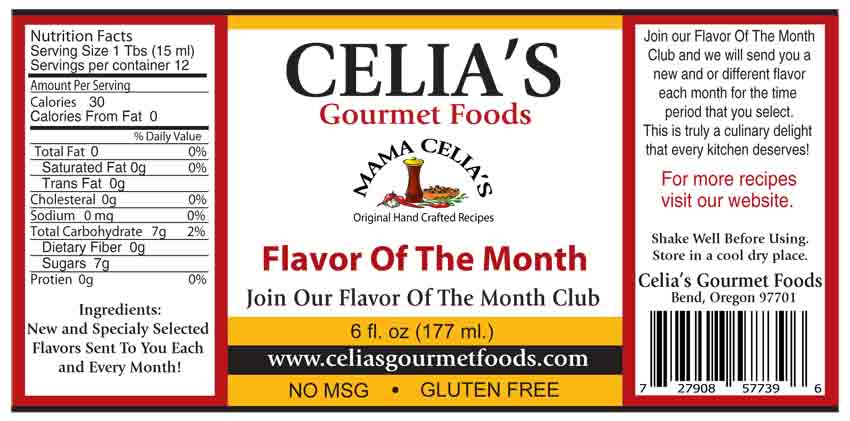 Join our Flavor Of The Month Club and we will send you our monthly special flavor on the first of each and every month for the length of time you choose. This will be a great addition to anyone\'s kitchen and makes a fantastic gift for all those \"foodies\" on your shopping list!!! It is also a fantastic way to enjoy the best of what we have to offer, one month at a time.
Each month we will choose our special flavor choosing from our new recipes or one of our top selling flavors. No \"sell outs\" here, we treat our Flavor Of The Month Club members right and only send our very best products. What better way to great each new month than with a brand new bottle of Celia\'s Gourmet Foods products!
Shipping is included so no extra monthly costs involved. Sign up today and start recieving your flavor of the month on the first of next month!!!
PRICING:
12 oz Bottles: 6 months $175.00 12 Months $350.00
6 oz Bottles: 6 months $125.00 12 months $250.00
Send Tell-A-Friend Message