Peppercorn Horseradish Grilling Sauce
Peppercorn Horseradish Grilling Sauce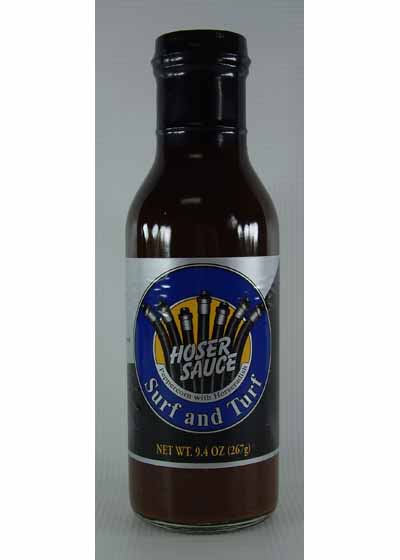 If your a fan of Horseradish, Peppercorn or Cocktail Sauce you are going to love this one. Our spin on the classic Surf-N-Turf idea this lively sauce will brighten up all your classic recipes. Great with all meats and seafoods!
Use as a Dipping Sauce
French Fries-Crab-Tator Tots-Onion Rings-Chicken Strips-Veggies Stix-Cold Shrimp-Oysters
Spring Rolls-Chicken Livers
Use as a Topping
Meat Loaf-Hashbrowns-Scrambled Eggs-Hot Dogs "Hoser Dogs"- Omelets-Baked Potatoes
Salmon-Rice-Kielbasa-Hamburgers " Hoser Hamburgers"
Use as a Marinade ( Before Cooking )
Pork-Beef-Chicken-Lamb-Wild Game
Use as a Grilling Sauce ( While Cooking )
Send Tell-A-Friend Message
User Reviews For Peppercorn Horseradish Grilling Sauce
No Reviews...Click the 'Add Review' tab to be the first one to review this item!